Technology may not be your thing. It may confuse you. The idea of gaming may uninterest you. New tech trends may bore you.  And that's okay.
But you, my friend, have a techie or gamer in your life whether you know it or not. That means that at least once a year you have to try and find awesome gift ideas for them. And without being interested in ANY of it, or knowing much about it.
Don't stress too much, though, because we've got you you covered! We proudly present to you our 12 Awesome Tech Gifts for Men gift guide. Whether your husband is looking for an electronics upgrade, your boyfriend wants to increase his gaming experience, or your son wants a new pair of wireless headphones, there is something for every man in your life.
12. Decibel Wireless Qi Dual Phone Charging Fold-able Stand and Pad
Finding and keeping a comfortable position while holding your phone can be tricky. Add in a charging cord and arm fatigue into the mix and your husband could be tossing and turning for hours.
Make constant turning a thing of the past with this this wireless, foldable phone charger and stand. The stand allows for horizontal, portrait, inclined, or flat viewing mode. Allowing for maximum comfort and viewing experience without your husband having to dance around the couch or bed. It duals as a charger too!
Foldable, this tool is extremely portable. Now he can charge AND view his phone comfortably anywhere his heart desires, and without arm fatigue. A great holiday gadget for men.
11. ASUS Gaming Monitor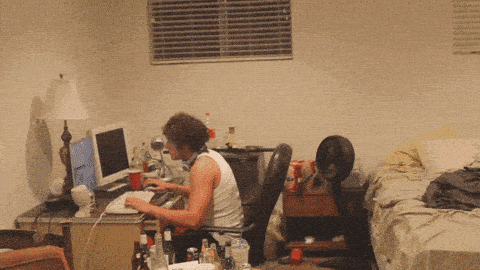 Picture this:
You are laying on the couch with a bowl of popcorn binging the Office for the eighth time. You know, before they take it off Netflix. You have been watching for hours, starting to get a little sleepy. When all of a sudden you hear a shout, something smash into the wall, followed by more shouting.
You jump; popcorn goes everywhere. You start screaming out of shock and run to see what the commotion is (or you wait to see what happens. We aren't judging). You go in and find your boyfriend red faced, brandishing a bat.
The room is turned upside down. Every other word he speaks is an F bomb. And you see his computer monitor smashed to the floor, right along side his keyboard, snapped in half.
In the back of your mind you don't want to ask, you know what the answer is. You try with everything you have to save yourself from asking, for YOUR sanity.
But you can't help it. It just slips out so naturally. Out of sheer habit.  "What happened?" you ask.
And you will get one of two responses. The first, and much more rare, "I lost." Or the far more popular, "He cheated, he is hacking."
You proceed to shout and break things.
Well, this gaming monitor cannot stop your boyfriend from rage quitting, I'm sorry. But it is good. Really good. So good in fact, he may reconsider damaging it at all. And isn't that the best feature of all?
Now for the boring stuff. The ASUS Gaming Monitor comes in a 27-inch frame, a 2560X1440 resolution (viewed as the perfect amount for high-end gaming), and 1080+ pixels.
More simply put: It is an excellent monitor that will not get burned out nearly as fast as other ones, and can support anything your boyfriend wants to do on his PC. AND may even be awesome enough to keep him from raising Armageddon in the house. Not too shabby.
10. Power Qi Powerbank
Your brother does a lot of traveling for work. And he is on the phone quite often. Because of this, you often hear him complaining that his phone is almost dead.
A great gift idea for any man that works from his phone is the Power Qi Powerbank. Charge an iPhone up to 5 times on a single Powerbank charge, or 3.5 times for a Galaxy. Never overcharge your device again as it automatically stops charging once a full charge is reached.
Super thin and sleek, your brother can take this phone charger anywhere. QI wireless capabilities allows for a quick charge wireless charge every time. And with dual input charging, you can plug in two power sources at once to charge the Powerbank twice as fast!
It even has a Smart ID function where it remembers devices and maximizes their charge without overcharging and damaging the battery.
9. Intergalactic 3 in 1 Universal Charging Cable (Compatible with Apple or Android)
What does your husband's decade old Samsung phone, your iPhone X, and the family tablet all have in common?
That they are all dead. Right at this very moment. And your husband needs to look something up to finish his DIY electrical re-wiring of your living room. And no, he has never re-wired a thing in his life. It's life or death now!
Introducing the Intergalactic 3 in 1 Universal Charging Cable. This three headed beast boasts all three charging cables. One lightning, one USB, and one Micro-USB. All in one place, at one time.
Say goodbye to overturning the house in search of a compatible charger that you may or may not even own anymore. This one-stop-shop of chargers comes in one 40inch, nickel-plated cord for your convenience. A PET jacket and metal casing ensures they will stay tangle free. Super strong and super durable, you can charge any product hundreds, even thousands of times without wear and tear! The perfect gadget gift for men with multiple devices.
8. Alienware Gaming Laptop 
It's no secret that gaming has taken over the world. Though gaming devices like PlayStation and Xbox are massively popular, true gamers know that the best experience comes from PC's or laptops. Get the gamer in your life an elite gaming laptop this holiday season with Alienware.
Alienware has been a household name in the gaming industry for over a decade, and it's no secret why. Incredibly fast processing speeds, sublime video quality, and all in a gorgeous design. If your gamer wants it, this laptop can support it and so much more.
Simply put, you cannot go wrong with this laptop. Your gamer will thank you forever.
7. Nikon Mirrorless Camera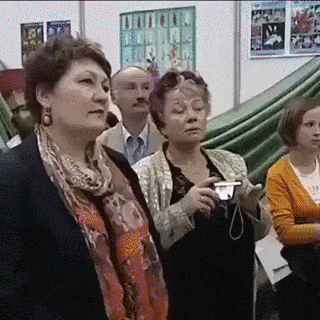 Photography and videography are massively popular hobbies. In fact, chances are high that your son, nephew, or cousin are hobbyists. But what separates the hobbyists from the professionals? Well, let's be frank and say a good amount. But one important thing is the camera.
Nikon has always boasted a quality camera lineup. Their new wave of Mirrorless cameras are specially designed for shooting crisp, clear still photos. They are simple enough for beginners to master. But give it to a professional and the capabilities are endless.
But it doesn't stop at photography. These cameras have amazing 4k Ultra HD picture quality, allowing your videographer to create stunning videos and maximize their creativity.
6.  Tri-Power Charger – Wall – Wireless- Wired
Odds are your man has more than just a couple electronic devices. He has a laptop, he has Kindle, he has a camera, he has a drone! If this sounds like your man, then the Tri-Power Charger is for him. And it may be the crème de la crème of charging stations.
The Tri-Power Charger is a triple threat smart wall charger, Powerbank, and Qi Charger insta powerbank. The smart wall charger allows it to be plugged into a wall outlet to charge your devices. The Powerbank function allows you to take to on the go and charge your device. And the Qi function allows you to charge your device wirelessly, if say you lose or forget a cord.
It has universal compatibility, meaning if you own an electronic device that uses a chargeable battery, this can charge it. The lightweight design allows you to take it anywhere you need to go. And it even displays the battery life of your device on it, so you know how much battery it has and how far away it is from a full charge.
It is the Swiss Army Knife of charging stations.
5. H78 Diamond Studio Headphones

We've seen it before. Your teenage sons' are going nuts. Screaming, fighting, knocking things over. But worst of all, the television is blasting noise throughout the house.
Your husband is sitting in his chair, red faced, trying not to explode. His temples are throbbing. He just wants quiet for 5 minutes.
Help your husband drown them out with these awesome over-ear headphones. Noise canceling, these headphones adeptly reduce sounds from entering your husband's ears, and eliminate ambient sounds completely. Take calls, control music, with the wireless function your husband can do it all at his fingertips.
Extremely lightweight and compact, he can take these puppies anywhere. To the office, on a plane, anywhere. Lasting up to 8 hours, these headphones also charge super fast. Ensuring that your husband can get music or podcasts whenever he wants.
4. Deci-Cam Security Camera (360-degree and Tilt)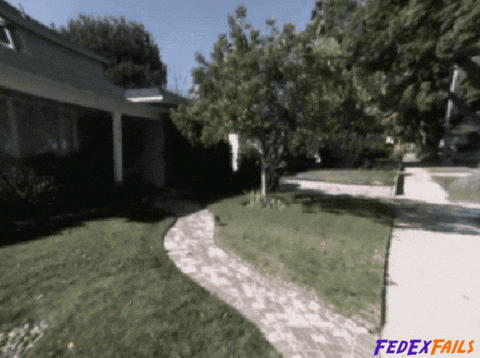 Packages are getting lost on your street. They are disappearing daily. You and your neighbors have called, and you've all been assured that they were delivered.
The neighborhood checks the street. In bushes, behind sheds, in the gutters. Nothing.
You try and think, if I were a delivery man, where would I hide a package? 
Days go by. Then a week. Still nothing.
Then one day you see your neighbor standing in the street, pointing toward your house, but pointing toward the sky. A Crowd start to form around him, and all start pointing in the same manner. You step outside, walk into the street, and face your house. Your mouth drops, and you too begin to point.
You're Fedex man has been punting your packages onto your roof.
Stop Fedex delivery men in their tracks (or at least be able to see where your packages are getting booted to) with this 360-degree security camera. Motion detection turns this 1080HD camera on automatically as soon as the delivery truck arrives. Use the audio communication to talk the Fedex guy down before he air mails, literally, your package.
And Infrared LED lights allows for night time vision, in case your delivery man is getting some late night field goal practice in. This camera, as they say: IS GOOD!
3. Cut the Cord Carbon Fiber Cable Antenna and Amplifier
If you are like us, you are not a huge fan of satellite dishes. They are gaudy eye sores. And quite often they lose signal, leading to your father having to climb onto the roof to remove leaves, snow, etc. and pray the signal comes back. It is time to cut the cord.
With the Carbon Fiber Digital HDTV Antenna your father can watch all of his favorite local stations in high quality definition. It is slender and sleek enough to fit behind televisions, lay flat on a shelf, or even on a window sill. It also has a signal amplifier, able to keep a signal for up to 110 miles away. And it's super easy to setup!
No more of your father having to brave the wilderness, fight the elements, and struggle to keep his footing on the roof. This makes it one of the best gadgets to gift a man in 2020.
2. Bamboo Digital Bluetooth Speaker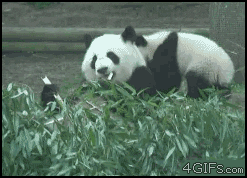 Many men want to have the best sound system in the world. Your uncle is no exception. He has been talking about it for months.
He has done the research. Talked to electricians. And he likes to show and tell you every chance he gets.
But there is one thing stopping him from pulling the trigger. He "can't afford it right now."
Save your uncle from himself and get him the Bamboo Digital Bluetooth Speaker. These wireless speakers provide superior sound quality than competing speakers, while being a fraction of the cost of a complete home system. Long lasting, these Bluetooth speakers can pump sound for ten hours. And coolest of all, they can even pair with other speakers, allowing him to play music in every room of the house if he'd like.
And again, for a fraction he would spend otherwise. It's the best speaker gift running.
1. DA2 Atmosphere Waterproof Bluetooth Earbuds
The cream of the crop product this year, we bring you the Atmosphere Waterproof Bluetooth Earbuds.
Where to start? These ear buds are perfect for any man, any age, for any reason. Does your husband do a lot of work in a shop or garage? Or even better, does he do yardwork all summer long? Perfect. These headphones are water and sweat resistant.
Is the man in your life obsessed with music? Perfect. These wireless headphones play stunning high definition sound for up to four hours.
Do you use headphones at work but don't have immediate access to an outlet to charge them? Perfect. The charging cradle's battery lasts 36 hours, and charges the earbuds super fast.Compare this to competing brands, these earbuds last longer, half the cost, and produce elite sound quality.
They are the perfect technology gift for teen boys, middle aged husbands, and everything in between. You can't go wrong!